Scholarship Program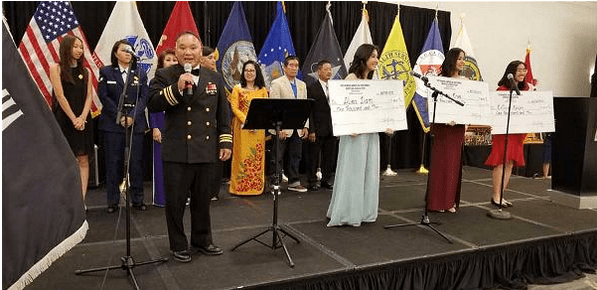 About the Scholarship: 
The VAUSA Fallen Heroes Scholarship Program was established on behalf of the Vietnamese Americans who paid the ultimate sacrifice in the line of duty while serving in the U.S. Uniformed Services. The Association honors their faithful service to this great Nation by inviting scholarship applicants – who have never obtained a bachelor's degree –pursuing undergraduate studies. Scholarships are based on best-qualified applicants who have demonstrated exceptional academic achievement while displaying high qualities of leadership and selfless service in their schools and/or communities. The fundamental VAUSA core values of patriotism, excellence, pride, support, and integrity are also evaluated in selection process.
Who is eligible to apply?
US Citizens or permanent resident Vietnamese Americans who have never obtained a bachelor's degree. 
How much does the organization provide to each student?
It is the goal of VAUSA to award five scholarships annually in the amount of $3,000 each to the most qualified applicants. The number of scholarships and the amount may vary each year depending on the available resources. Scholarships shall be awarded in the equal amounts, and the Association shall make no distinction with the award by naming those who gave their lives for the service of this great Nation.
What is the scholarship award process? 
Our scholarship committee seeks to maintain a streamlined approval process for you and your family. Awards are processed on an annual basis. Deadlines are generally September of each year.